ST.PAUL • MN
2512 University Ave W
612-871-5309
HOURS
M-SAT 11-7
SUN 11-5
This template doesn't support hiding the navigation bar.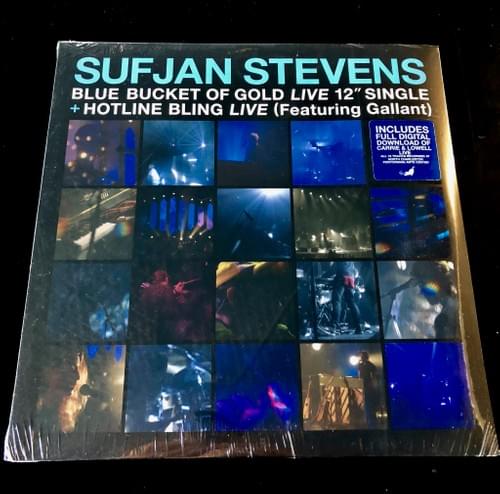 Sufjan Stevens - Blue Bucket Of Gold/Hotline Bling Live
Following on from 2015's excellent album, Carrie & Lowell, Sufjan Stevens releases a 12" single from the album's accompanying tour. On the vinyl you get album highlight, Blue Bucket Of Gold and his take on Drake's Hotline Bling. With it, you also get a download code for the entire performance. Pretty cool eh? Must listen tracks - Blue Bucket Of Gold, Hotline Bling and the entire show once you get that download going.
Coming soon