ST.PAUL • MN
2512 University Ave W
612-871-5309
HOURS
M-SAT 11-7
SUN 11-5
This template doesn't support hiding the navigation bar.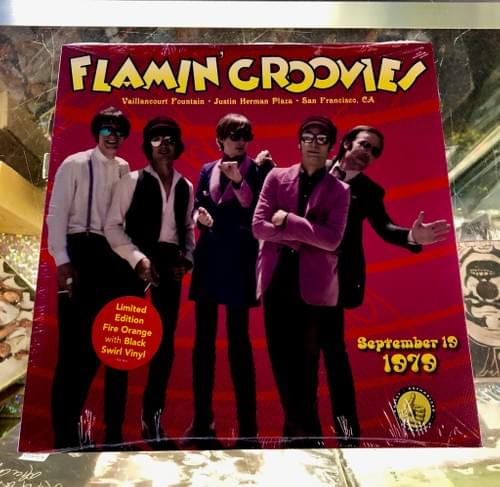 Flamin' Groovies - Villancourt Fountain, Justin Herman Plaza, San Francisco CA, Sep 19 1979
The Flamin' Groovies are one of the underrated bands of the late 70s. Blending garage rock and new wave with 60s inspired pop gave them an edge of over other groups of that era. This live show from 1979 is the sound of the band at the peak of their powers. Reissued on orange and black vinyl this limited edition is a must for fans of the band. Must listen tracks -- Shake Some Action, All I Wanted and I Can't Hide.
Coming soon